Herzlich Willkommen...
das OLC-Team freut sich, euch den weltweit führenden dezentralen online-Streckenflugwettbewerb für Drachen-, Gleitschirm-, Modell- und Segelfliegen zu präsentieren.
Das ehrenamtlich arbeitende OLC-Team bedankt sich bei Sponsoren und Partnern für die Unterstützung - nur deshalb ist es möglich, diesen Service prinzipiell kostenlos anzubieten.
OLC-season 2015
16,899 Flights
5,249,648 Kilometers
3,541 Competitors
1,047,935 Users
27,654,703 page views
OLC-season 2014
115,159 Flights
32,221,609 Kilometers
14,935 Competitors
3,278,917 Users
110,189,059 page views
OLC-season 2013
112,377 Flights
29,796,011 Kilometers
14,183 Competitors
3,134,744 Users
99,552,425 page views
OLC-season 2012
109,821 Flights
29,539,647 Kilometers
14,076 Competitors
3,201,103 Users
104,699,289 page views
OLC-season 2011
101,373 Flights
26,825,032 Kilometers
13,240 Competitors
2,684,699 Users
92,477,013 page views
OLC-season 2010
102,187 Flights
28,290,894 Kilometers
13,212 Competitors
2,256,349 Users
46,621,299 page views
OLC-season 2009
107,194 Flights
28,691,130 Kilometers
13,424 Competitors
2,023,859 Users
40,104,668 page views
OLC-season 2008
89,355 Flights
25,346,736 Kilometers
11,980 Competitors
1,753,977 Users
33,278,163 page views
OLC-season 2007
80,718 Flights
20,970,273 Kilometers
11,337 Competitors
OLC-season 2006
82,649 Flights
20,579,343 Kilometers
12,239 Competitors
OLC-season 2005
74,679 Flights
18,329,488 Kilometers
11,434 Competitors
OLC-season 2004
64,393 Flights
16,176,347 Kilometers
10,011 Competitors
OLC-season 2003
63,557 Flights
16,950,990 Kilometers
9,211 Competitors
Der OLC startet Nachwuchsprojekt: 'Von Null auf Hundert' ;-)
Der OLC bietet Vereinen, welche hier Denkanstöße, Motivation oder Hilfestellung benötigen, seine Unterstützung an und bringt dieses neue Projekt auf den Weg.
Es werden drei Vereine gesucht, die Interesse und vor allem Lust haben, hier beispielhaft mitzuarbeiten ... und eine Prämie gibt es auch ... unterm Strich 1.500 € im Rahmen der BRAASCH-Sportförderung!
Saturday, 28. February
Segelflug-Nationalteam zu Besuch auf der Wasserkuppe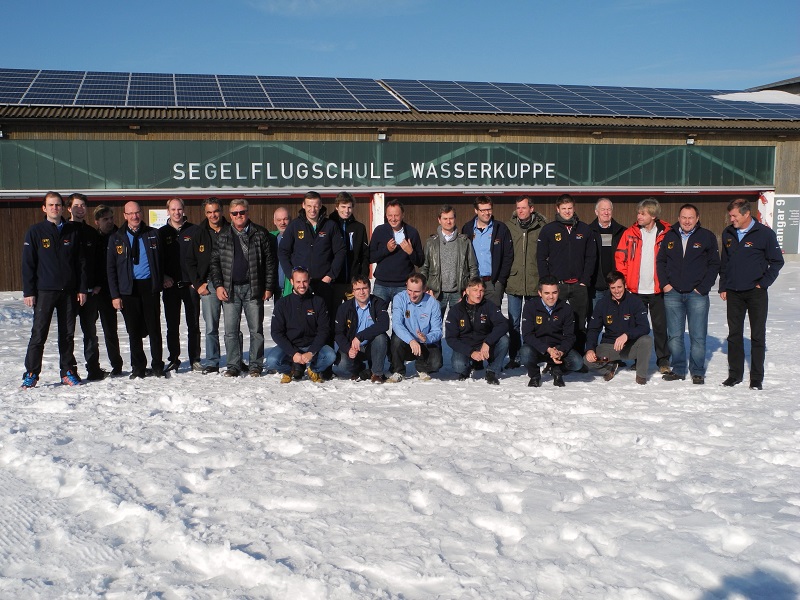 Es ist gute Tradition, dass sich das Segelflug- Nationalteam auf Hessens höchsten Berg zum Wintertreff zusammenfindet. Auch heuer tauschte man sich ausgiebig aus und erarbeitet dazu die Agenda 2015. Als geschätzter Gastgeber sorgte die Fliegerschule Wasserkuppe im Luftsportzentrum für eine gelöste Atmosphäre. Am 14. Februar stiegen die Piloten, darunter der zweifache Weltmeister Werner Meuser, mit spannenden Beiträgen ins Wochenede ein ...
Saturday, 28. February
Off-Season points Down Under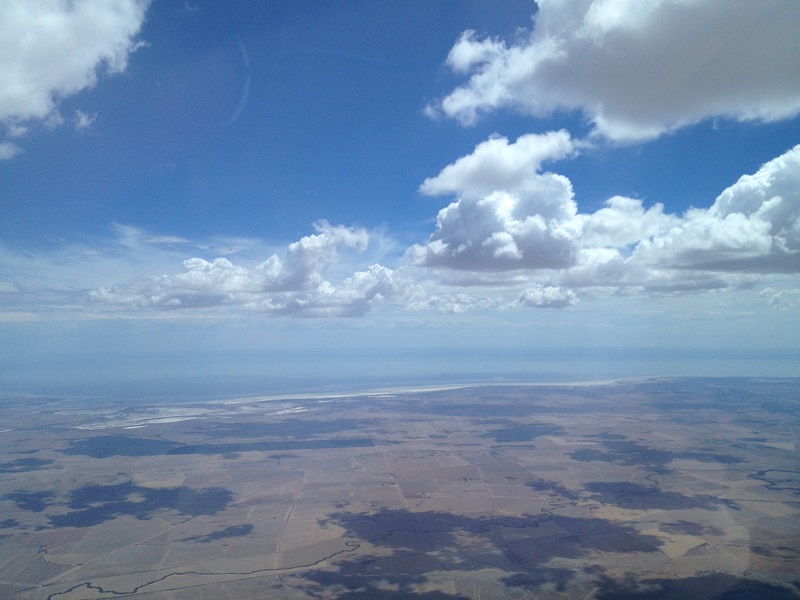 By the end of January Australia's high season is usually over. Those pilots who come out to fly later in the southern summer will mainly have to work blue thermals. However, this February things were different: Many nice cumulus clouds decorated the skies, offering a nice high cloud base at 11,500 ft with average climbs of 8 kts (4 m/s). From time to time even 10 kts (5 m/s) were available. What a wonderful "off-season"! The German pilot Martin Pehlke took advantage of these conditions and scored many OLC points launching from Stonefield in South Australia...
Friday, 27. February
Mittelgebirgs-Leewellen-Jahrestreffen 2015: Erkenntnisreicher Samstag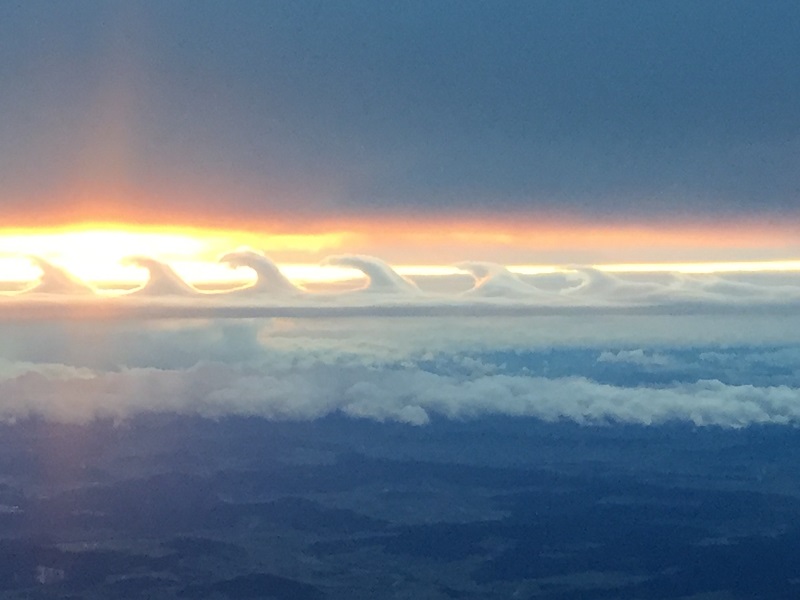 Es hat sich mittlerweile herumgesprochen: Das Fliegen in den Mittelgebirgswellen bewegt zu sportlichen Höchstleistungen. Egal ob weit oder extrem hoch - scheinbar Unmögliches wird für viele ambitionierte Streckenpiloten wahr. Noch gibt es viel zu erforschen und zu lernen. Frische Ideen, empirische und theoretische Forschungen sowie neu ausgetüftelte Streckenführungen motivieren immer mehr Sportler und Wellenfans, es selbst zu probieren. Das Mittelgebirgs-Leewellen-Jahrestreffen gibt Anfängern und Profis enorm viel Input, Hintergrundwissen und praktische Tipps...
Thursday, 26. February
Punktreiche Nachsaison in Down Under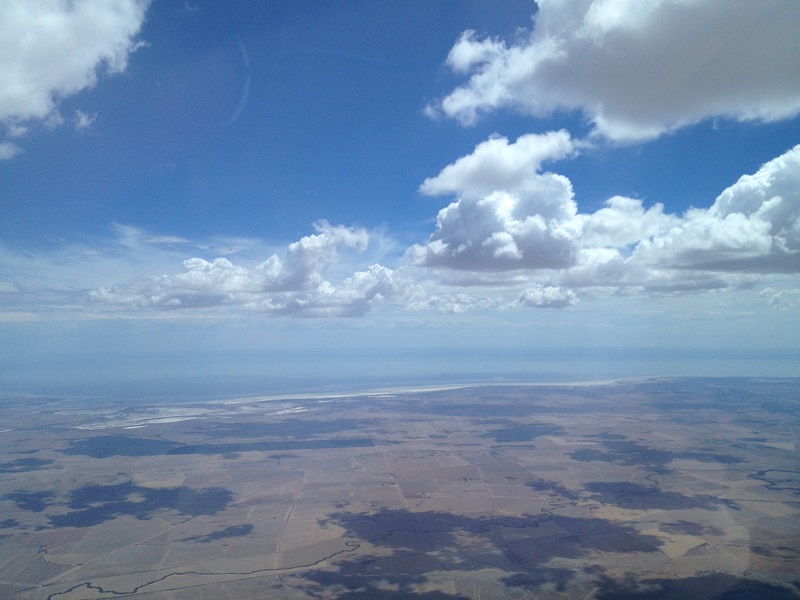 In Australien ist die Hauptsaison eigentlich Ende Januar vorbei. Nachzügler müssen normalerweise eher mit Blauthermik rechnen. Ganz anders in diesem Februar. Ungewöhnlich viele freundliche Cumulanten schmücken den Himmel, offerieren eine stattliche Basis von 3.500 Metern und Steigwerte um die 4 m/s. Auch der eine oder andere 5-Meter-Bart ist an etlichen Tagen drin. Na, wenn das keine ordentliche Nachsaison ist. Martin Pehlke nutzt diese Wetterlagen, um kräftig von Stonefield aus zu punkten...
Wednesday, 25. February
Soaring the "backside slider low" in Northern California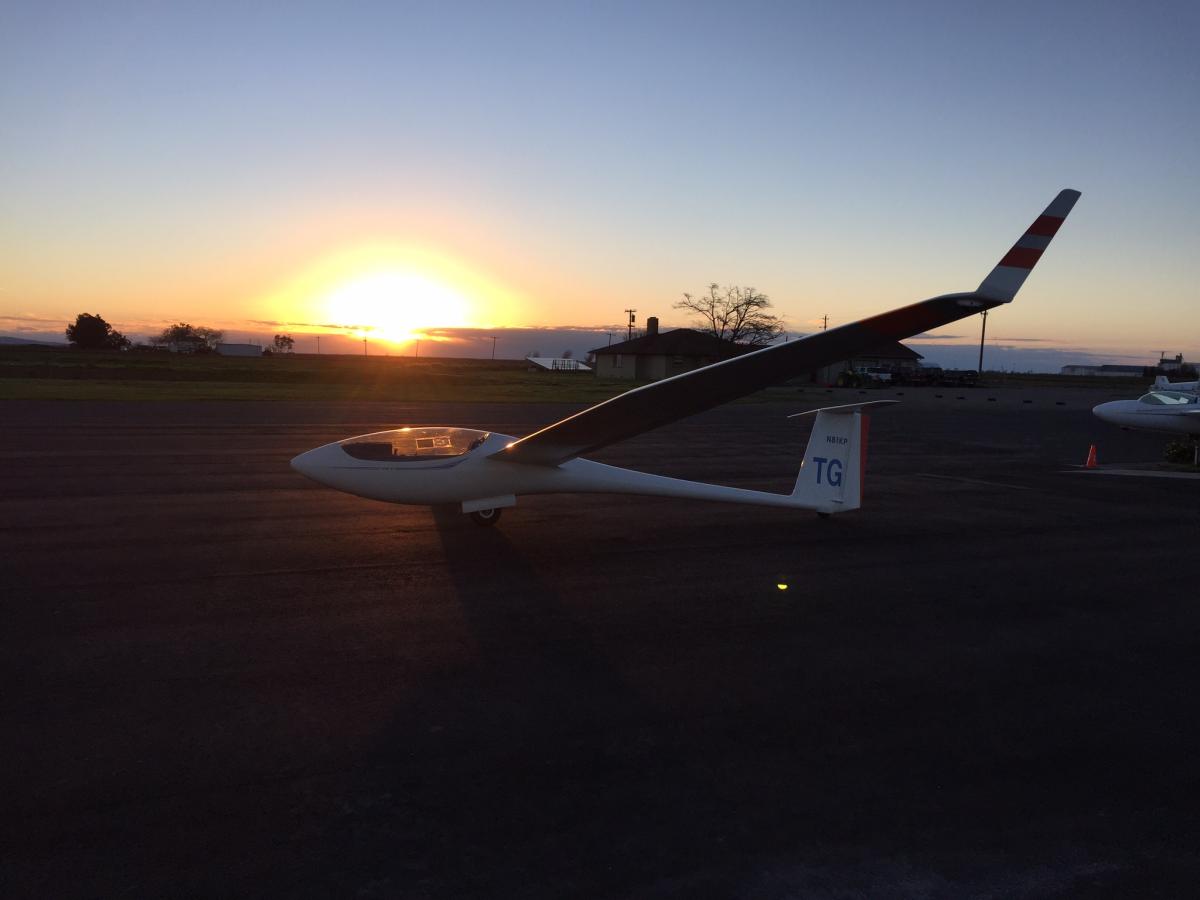 On Sunday, February 22, Williams Soaring pilots explored uncharted terrain. Rigging in the sunrise and early heading westwards from their field in Northern California, pilots climbed high in wave not only to kiss the sun, but also the rough coast line where famous Highway No.1 carries tourists through aspectacular scenery northwards to Oregon. Ramy Yanetz who enjoyed a most spectacular flight explains: "Credit to the success of the flights mostly goes to Kempton Izuno who came up with the plan." Kempton first had flown out to the Pacific coast by wave in November 2013 and made it all start ...
Tuesday, 24. February
Wartungsarbeiten am OLC-Server / OLC Server Maintenance

Wegen Wartungsarbeiten sind von Mittwoch 8:00 Uhr UTC bis Donnerstag 12 Uhr UTC keine Flugmeldungen möglich. Der Wartungszeitraum wird bei der Meldefrist für betroffene Flüge berücksichtigt. / Maintenance operation in progress from Wednesday 08:00 UTC until Thursday 12:00 UTC. During this period, no flight claims are possible. Claiming period of 48 hrs will be prolongated for flights accordingly ...
Monday, 23. February
Kaltfrontrückseite bringt Bundesliga-Wetter im Februar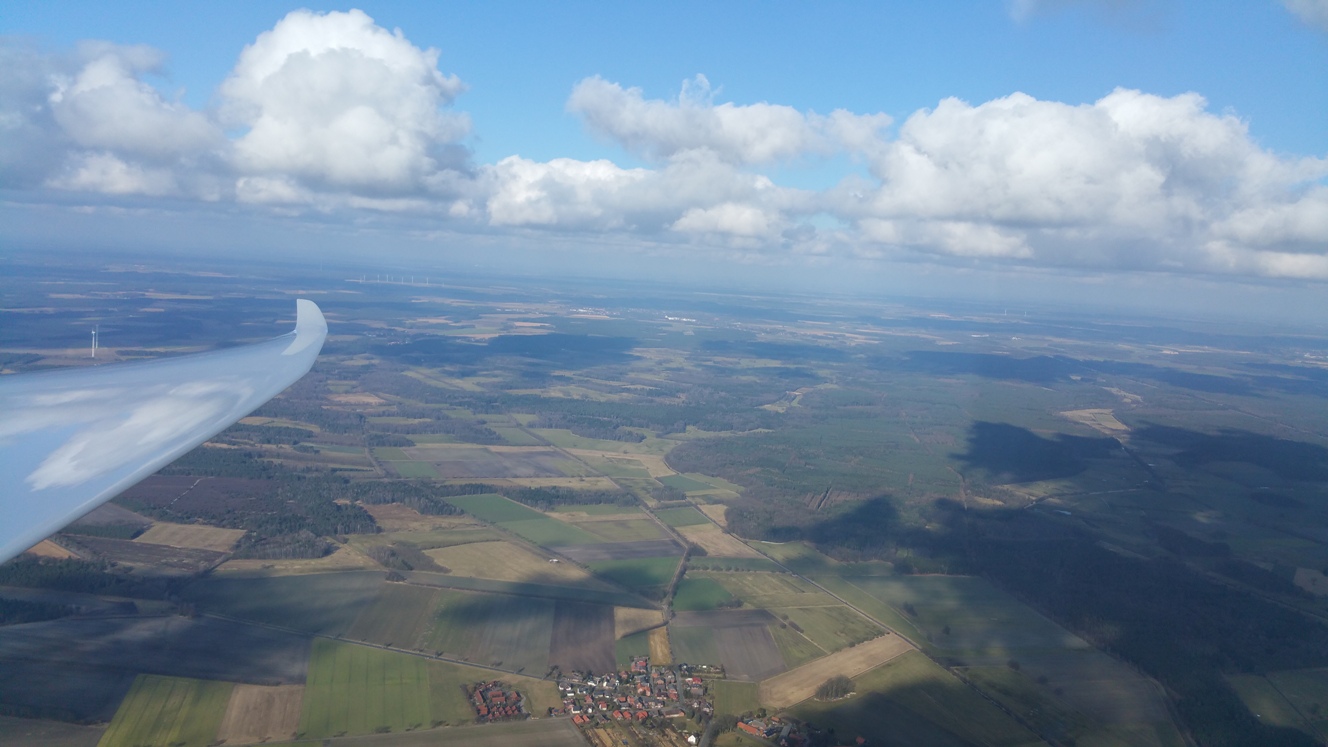 Noch sind es acht Wochen bis zum Liga-Start und der Winter ist wieder mal zurück. Wenn man aber sieht, was der LSV Burgdorf am Wochenende an den Himmel gezaubert hat, könnte man denken, wir befänden uns schon mittendrin. Die drei Schnellsten, Frerk Frommholz (115,33 Speed/127.44 km/h), Michael Möker (94,94 Speed/108.47 km/h) und Dieter Frühauf (90,5 Speed/104.08 km/h) holen zusammen beeindruckende 300,77 Speed-Punkte. Bereits am Dienstag wurde am Flugplatz Großes Moor die 6-Tages-Vorhersage von Topmeteo diskutiert. "Etwas pessimistisch sicherlich, aufgrund des Februars, aber für den gesunden Zweckoptimisten sah es nach einem tollen Tag aus", erklärt Frerk Frommholz ...
Thursday, 19. February
1000+ Points in New South Wales (AU) - Ed Marel achieves "Two Thousands"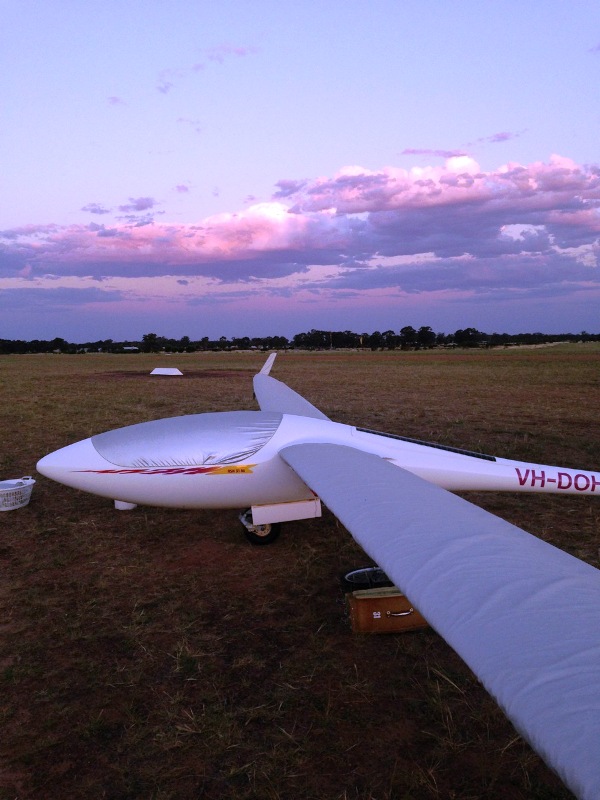 The Southern season will be ending soon; the Northern has not yet started. Two weeks ago, on February 8, OLC's worldwide scores saw the last 1000+ point-flight. It was Ed Marel, who flies his ASH 31Mi, usually from "Piper's Field" near Bathurst, a rural New South Wales city. Ed's club is one of NSW's largest gliding clubs, with a nucleus of serious cross-country pilots. The very hilly surrounds of Bathurst provide only occasional, difficult outlanding areas which makes long cross-country flights tricky but not impossible. During the summer, Ed's club offers several cross country camps. In February, they enjoyed West Wyalong's ideal soaring conditions in the "Golden Triangle" of outback NSW...
Wednesday, 11. February
Neu ab Frühjahr 2015: FLARM TrackingServer

Im Frühling 2015 wird FLARM Technology einen skalierbaren TrackingServer Dienst anbieten, welcher verschiedene FLARM Bodenstationen verbindet. Damit kann der Flugverlauf teilnehmender Flugzeuge bspw. während eines Wettbewerbs oder innerhalb eines Clubs verfolgt werden/ In spring 2015, FLARM Technology will introduce a scalable TrackingServer service, connecting FLARM ground stations and 3rd party receivers. This will enable tracking of participating aircraft, for example during competitions and by permitting flying clubs to track their own aircraft ...