Herzlich Willkommen...
das OLC-Team freut sich, euch den weltweit führenden dezentralen online-Streckenflugwettbewerb für Drachen-, Gleitschirm-, Modell- und Segelfliegen zu präsentieren.
Das ehrenamtlich arbeitende OLC-Team bedankt sich bei Sponsoren und Partnern für die Unterstützung - nur deshalb ist es möglich, diesen Service prinzipiell kostenlos anzubieten.
OLC-season 2015
20,378 Flights
5,905,072 Kilometers
4,223 Competitors
1,223,968 Users
32,820,132 page views
OLC-season 2014
115,159 Flights
32,221,609 Kilometers
14,935 Competitors
3,278,917 Users
110,189,059 page views
OLC-season 2013
112,377 Flights
29,796,011 Kilometers
14,183 Competitors
3,134,744 Users
99,552,425 page views
OLC-season 2012
109,821 Flights
29,539,647 Kilometers
14,076 Competitors
3,201,103 Users
104,699,289 page views
OLC-season 2011
101,373 Flights
26,825,032 Kilometers
13,240 Competitors
2,684,699 Users
92,477,013 page views
OLC-season 2010
102,187 Flights
28,290,894 Kilometers
13,212 Competitors
2,256,349 Users
46,621,299 page views
OLC-season 2009
107,194 Flights
28,691,130 Kilometers
13,424 Competitors
2,023,859 Users
40,104,668 page views
OLC-season 2008
89,355 Flights
25,346,736 Kilometers
11,980 Competitors
1,753,977 Users
33,278,163 page views
OLC-season 2007
80,718 Flights
20,970,273 Kilometers
11,337 Competitors
OLC-season 2006
82,649 Flights
20,579,343 Kilometers
12,239 Competitors
OLC-season 2005
74,679 Flights
18,329,488 Kilometers
11,434 Competitors
OLC-season 2004
64,393 Flights
16,176,347 Kilometers
10,011 Competitors
OLC-season 2003
63,557 Flights
16,950,990 Kilometers
9,211 Competitors
Der OLC startet Nachwuchsprojekt: 'Von Null auf Hundert' ;-)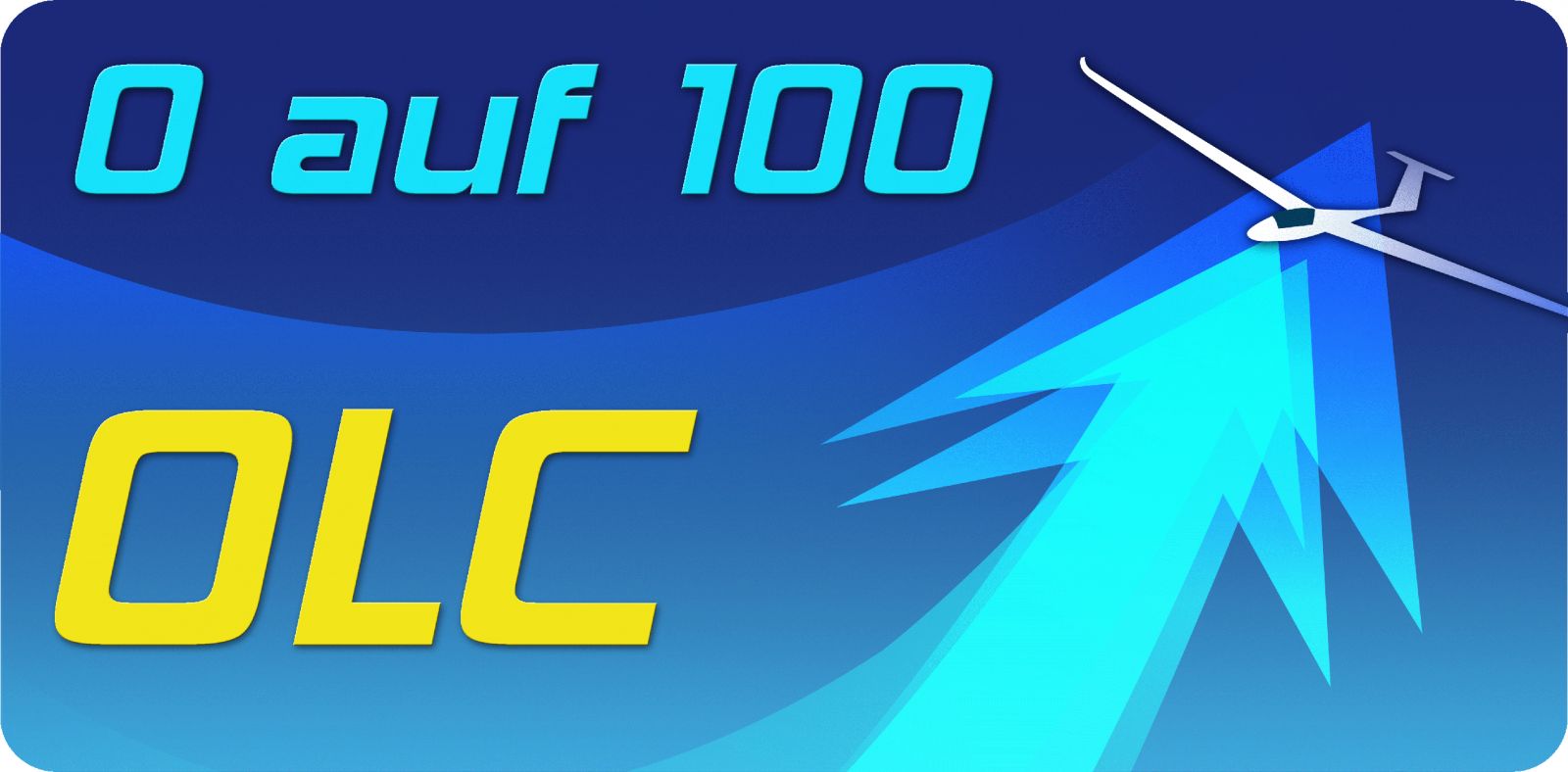 Der OLC bietet Vereinen, welche hier Denkanstöße, Motivation oder Hilfestellung benötigen, seine Unterstützung an und bringt dieses neue Projekt auf den Weg.
Es werden drei Vereine gesucht, die Interesse und vor allem Lust haben, hier beispielhaft mitzuarbeiten ... und eine Prämie gibt es auch ... unterm Strich 1.500 € im Rahmen der BRAASCH-Sportförderung!
Saturday, 28. March
New Scores and Features for the New Season - Check them out

The new cross-country season is ready to start with several new features in OLC's scores. Our IT-experts have worked on new ideas and realized several new options, for you to use. Right in time for the 2015 thermal season! OLC's participants often submit their ideas and thoughts of how to ameliorate the system. On a monthly basis, new features are implemented and tested before they become fully available to our users. The latest new features have been discussed, optimized and developed during our regular meetings and are now offered to all participants ...
Thursday, 26. March
First "Classic Wave Day" of the season at Minden, NV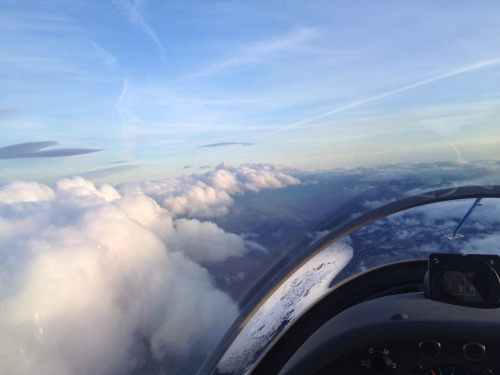 After a dry winter and a long wait finally March, 23 was the first great wave day in Minden of the 2015 OLC season. Three top flights were achieved that day: Jim Payne and his brother Tom raced the Arcus M along the Sierras, scoring 1660 points. The Arcus team was followed by single seated Keith Essex, who in his ASH 31Mi put another 1417 OLC Plus points into his 2015 account. He has been on top of the US-OLC Plus Champions list all winter long already, and he still is the leader...
Wednesday, 25. March
Jetzt entdecken: Neue Wertungen und Features zum Saisonauftakt

Pünktlich zum Start in die neue Thermik-Saison haben die IT-Experten des OLC eine Reihe von Neuerungen in das System implementiert. Diese wurden zuvor bei regelmäßig stattfindenden Treffen diskutiert, optimiert und anschließend bis zur Fertigungsreife entwickelt. Nicht selten kommen die Anregungen dazu direkt von den OLC-Teilnehmern. Im Zuge von monatlich stattfindenden Updates werden die Neuentwicklungen dann in das System integriert und das gesamte OLC-Portal anschließend einem gründlichen Funktionstest unterzogen ...
Monday, 23. March
In Kürze lieferbar - Neue Segelflugkarten und Flieger-Taschenkalender 2015

Auch in diesem Jahr ändern sich wieder viele Lufträume. Mit aktuellen Karten vermeidet ihr Luftraumverletzungen. Die aktuellen ICAO-Segelflugkarten 2015 und der Flieger-Taschenkalender 2015 sind beim OLC-Sponsor Siebert Luftfahrtbedarf in Münster ab sofort bestellbar. Der neue Flieger-Taschenkalender ist bereits jetzt lieferbar. Die ICAO-Segelflugkarten erscheinen in diesem Jahr erst zum 02.04.2015 ...
Saturday, 21. March
OLC GliderRace - Open slots for Foreign Pilots - Join us on the Wasserkuppe!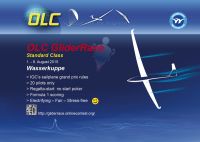 OLC's GliderRace held during the first week in August 2015 is offering two additional slots for foreign pilots to participate. The first 18 slots have filled with quickly, so don't wait too long to grab one of the last two open places. Pilots from neighboring countries (or maybe from farther away?) are kindly invited to join the fun! OLC's GrandPrix contest held on the world famous German Wasserkuppe was especially developed to compete with standard class gliders. Although we are talking about a contest following FAI/IGC Sailplane Grand Prix rules, ...
Friday, 20. March
AIR Avionics - TRX nun mit erweiterter Reichweite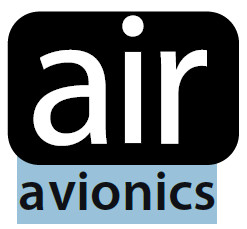 AIR Avionics hat seine TRX Kollisionswarngeräte überarbeitet und verbessert. Piloten erhalten durch einen eingebauten Verstärker größere FLARM®-Reichweiten und daher werden Luftfahrzeuge, die mit FLARM® Geräten ausgestattet sind früher erkannt. Zusätzlich wird das eigene Flugzeug früher von anderem Verkehr gesehen. Dies ist ein zusätzliches Plus an Sicherheit für Piloten. Neben FLARM® empfangen TRX-Systeme zusätzlich Flugverkehr mit ADS-B und die Entfernung und den Höhenunterschied von Luftfahrzeugen ...
Friday, 20. March
US-Women-Pilots conquer the West - Pilots from around the World are welcome!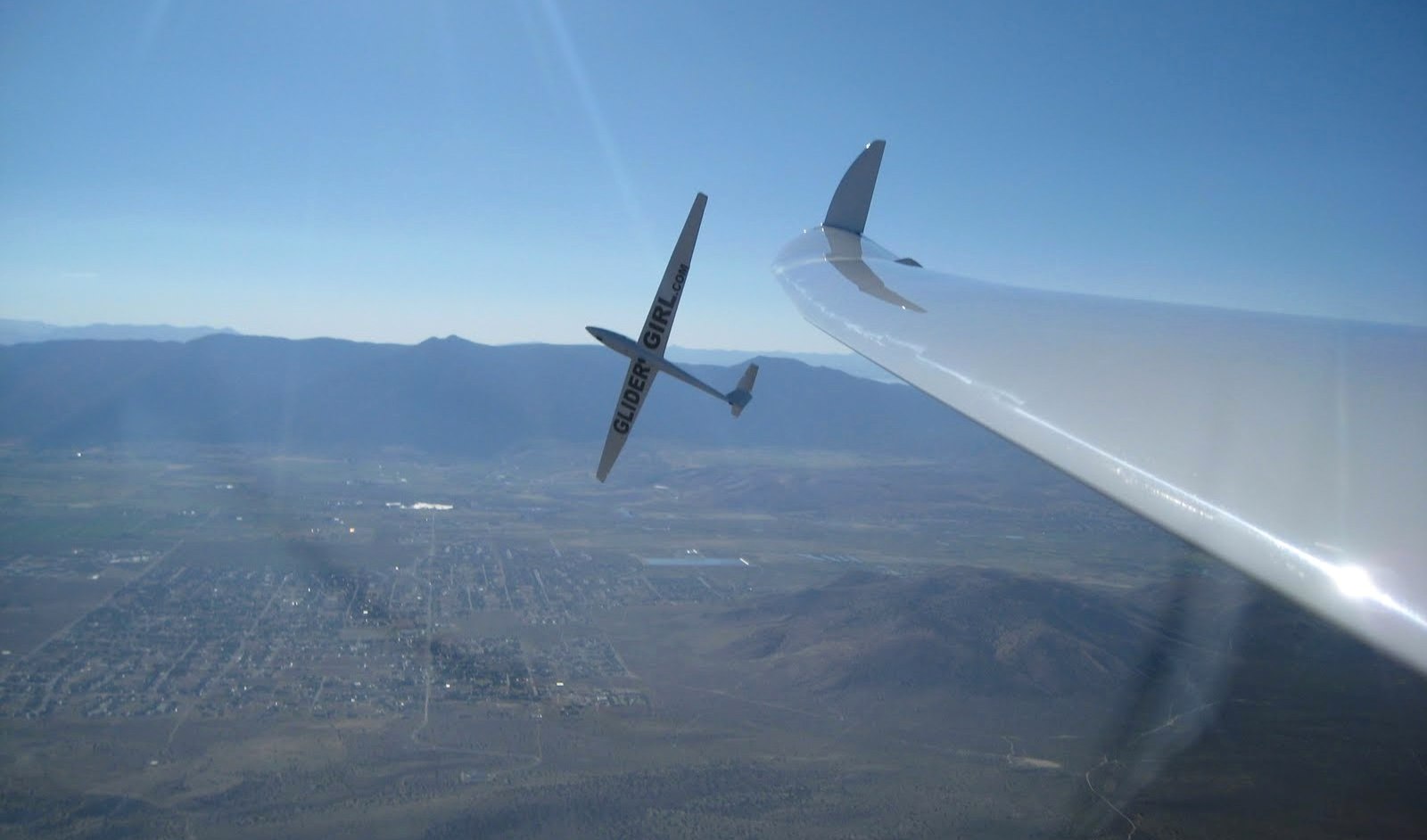 The international Women Soaring Pilots Association (WSPA) has recently announced their 35th WSPA seminar. Registration is now open. The annual event will be held at a world famous location, at SoaringNV on the Minden-Tahoe Airport in Nevada, USA. From June 15 to June 19, 2015 women all around the world are invited to join the soaring fun, to broaden their skills and learn from each other! This year's WSPA Seminar will focus on cross-country skill development. Cross-country instructor Phil Plane of Glide Omarama, New Zealand, will conduct several...
Tuesday, 17. March
Der RC OLC: Streckenflug mit Modellsegelflugzeugen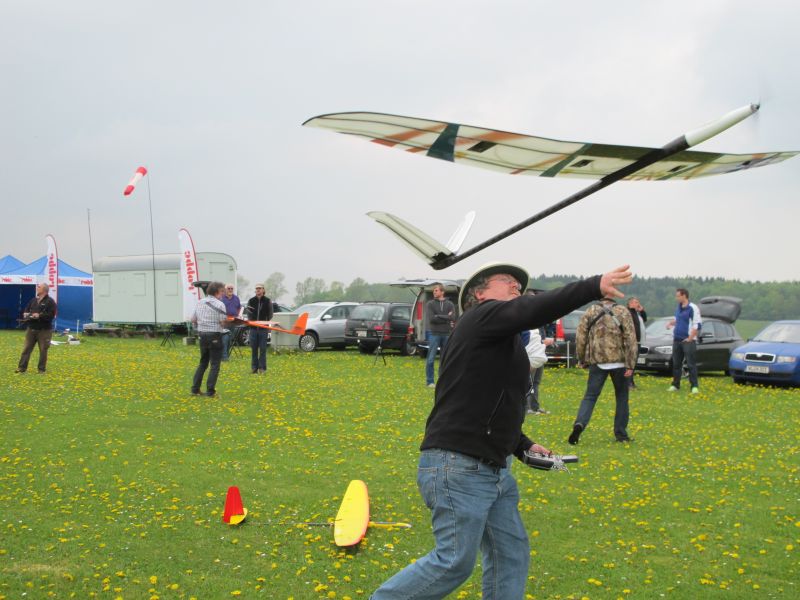 Bereits seit 2011 können auch Modellsegelflieger am Online-Contest teilnehmen. Der Streckenflugvergleich hat sich zum Selbstläufer entwickelt. Über 200 Teilnehmer haben in der Saison 2014 rund 5.000 Flüge gemeldet. Wettbewerb - ach nein? Keine Lust, zu stressig, will doch nur meinen Spaß haben? Der Gedanke des Wettbewerbs soll erst einmal nicht abschrecken. Worum geht es einem passionierten und vielleicht ambitionierten Modellsegelflieger? Erst einmal darum, möglichst lange zu fliegen. Als die Fliegerei mit Lilienthal begann, war das die Aufgabe. So war das auch bei den ersten Rhönwettbewerben ...
Monday, 16. March
America's Seniors kick off the 2015 Northern Contest Season in Florida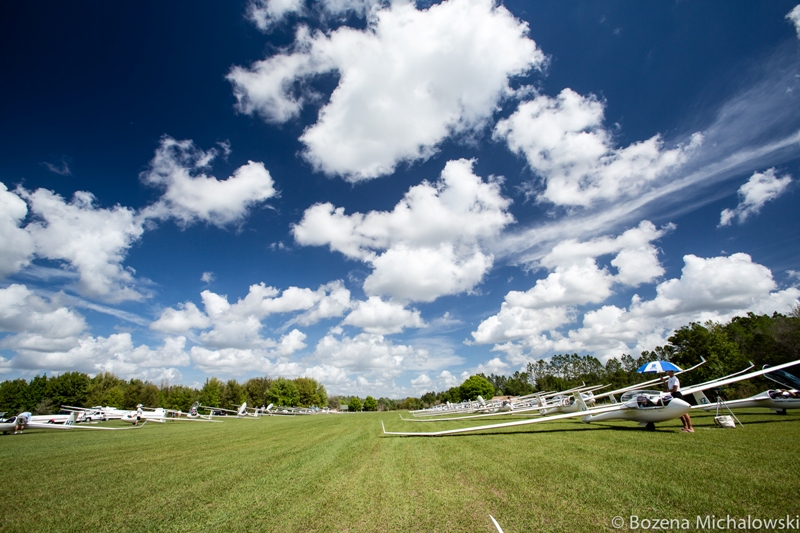 This week, Seminole-Lake Gliderport hosts its 25th annual Senior Contest in central Florida. Some 60 pilots have gathered already the week before the contest officially started on March 14. Competitors at "The Seniors" must be at least 55 years old; 55 entries are allowed, plus 5 guest pilots. A most important law for this special contest is according to Tom Knauff's original founding rules 'Seriousness': The primary intention of The Seniors is fun foremost. Any pilot who attempts to make The Seniors more like serious competition fails to understand this intent and will receive 'serious' penalties...
Thursday, 05. March
Vermisster Pilot in Frankreich lebend gefunden / Successful Search & Rescue in France

Wir freuen uns, dass der am 3. März in St. Auban gestartete und am Abend vermisste Pilot der ASW27 F-CLCC lebend gefunden werden konnte (nachdem der Hubschrauber in der Nacht wegen Regens nicht fliegen konnte)/ We are pleased that the pilot of ASW27 F-CLCC who took off in St Auban on March 3 and was missing in the evening was found alive after helicopters could not fly due to bad weather during the night ...