Herzlich Willkommen...
das OLC-Team freut sich, euch den weltweit führenden dezentralen online-Streckenflugwettbewerb für Drachen-, Gleitschirm-, Modell- und Segelfliegen zu präsentieren.
Das ehrenamtlich arbeitende OLC-Team bedankt sich bei Sponsoren und Partnern für die Unterstützung - nur deshalb ist es möglich, diesen Service prinzipiell kostenlos anzubieten.
Central Championship Ticker
Ocseny Airfield
In Future
18th FAI European Gliding Championships
18m, 20m Multi-Seat, Open Jul 12, 2015 - Jul 25, 2015
Arnborg
In Future
8th FAI Women's World Gliding Championship
Club, Standard, 15m Aug 1, 2015 - Aug 14, 2015
OLC-season 2015
9,883 Flights
2,879,746 Kilometers
2,906 Competitors
564,763 Users
14,817,084 page views
OLC-season 2014
115,159 Flights
32,221,609 Kilometers
14,935 Competitors
3,278,917 Users
110,189,059 page views
OLC-season 2013
112,377 Flights
29,796,011 Kilometers
14,183 Competitors
3,134,744 Users
99,552,425 page views
OLC-season 2012
109,821 Flights
29,539,647 Kilometers
14,076 Competitors
3,201,103 Users
104,699,289 page views
OLC-season 2011
101,373 Flights
26,825,032 Kilometers
13,240 Competitors
2,684,699 Users
92,477,013 page views
OLC-season 2010
102,187 Flights
28,290,894 Kilometers
13,212 Competitors
2,256,349 Users
46,621,299 page views
OLC-season 2009
107,194 Flights
28,691,130 Kilometers
13,424 Competitors
2,023,859 Users
40,104,668 page views
OLC-season 2008
89,355 Flights
25,346,736 Kilometers
11,980 Competitors
1,753,977 Users
33,278,163 page views
OLC-season 2007
80,718 Flights
20,970,273 Kilometers
11,337 Competitors
OLC-season 2006
82,649 Flights
20,579,343 Kilometers
12,239 Competitors
OLC-season 2005
74,679 Flights
18,329,488 Kilometers
11,434 Competitors
OLC-season 2004
64,393 Flights
16,176,347 Kilometers
10,011 Competitors
OLC-season 2003
63,557 Flights
16,950,990 Kilometers
9,211 Competitors
Mentales Segelflug Training (MST) - Mit Köpfchen erfolgreich fliegen

Fraglos ist mentales Training der Königsweg für den sportorientierten Segelflieger, um sich zu verbessern.
Für das aktuelle Seminar (23.-25. Januar) sind aber leider alle Plätze schon vergeben.
Das nächste Seminar findet im Januar 2016 statt - wir merken euch gerne vor (bitte Mail an mail@onlinecontest.org).
Vielen Dank für euer Interesse.
Saturday, 20. December
Rekordverdächtiges Namibia: Es rockt über der Wüste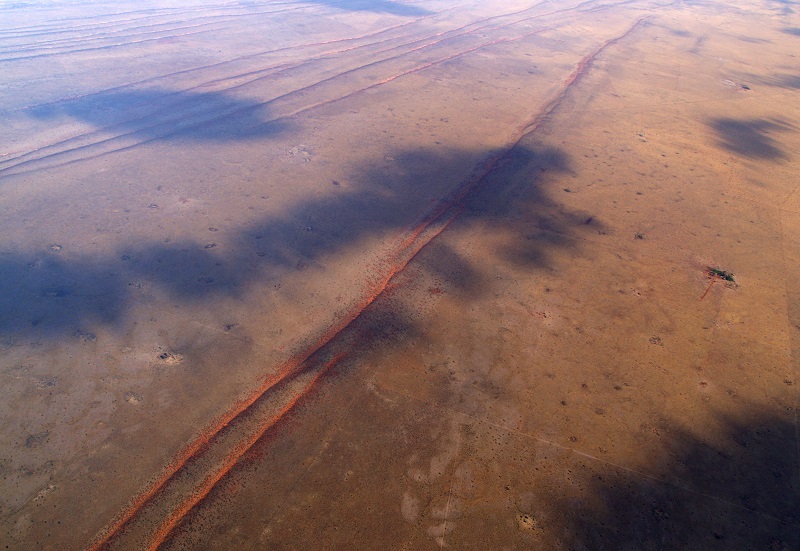 In Namibia geht förmlich die Post ab. Ganz klar hat sich dieses Fleckchen Erde in den letzten Jahren als der Top-Ort für Segelflieger in den Wintermonaten etabliert. Träume und Rekorde werden hier Wirklichkeit. Und das nicht nur ab und an, sondern man kann schon fast behaupten – wie am Fließband. Egal, ob es um lange Strecken oder um Speed geht. Alles ist möglich. Guy Bechtold und Bostjan Pristavec stellen sich wie viele Namibia-Wiederholungstäter immer wieder neu gesetzten Zielen und…
Thursday, 18. December
New Feature: Thumb-Maps in OLC's Daily Scoring List

Following their slogan "Innovations for soaring", OLC's IT-experts are continuously busy improving the platform. Although the main focus lies on the system's internal performance, they regularly update OLC's range of functions. After the latest update you can now take advantage of an innovative new feature: Thumb-Maps. Simply move your mouse to the info-icon in the daily scoring list on the far right end of the line and let it hover ...
Wednesday, 17. December
Jetzt neu: Thumb-Maps in der Tageswertung

Getreu dem OLC-Motto "Innovations for soaring" arbeiten die IT-Experten des OLC ständig daran, die Plattform noch besser zu machen. Obwohl die Optimierung der internen Performance des Systems dabei im Fokus steht, gibt es auch regelmäßig neue Funktionen. Seit dem gestrigen Update steht nun eine weitere innovative Funktion zur Verfügung: die Thumb-Maps. Fährt der User in der Tageswertung mit dem Mauszeiger über den Info-Button am rechten Ende der Zeile, öffnet sich auf der selben Seite die Karte und das Barogramm des Fluges ...
Tuesday, 16. December
Gliding International features OLC's 2014 Season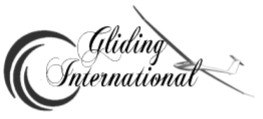 OLC's record season of 2014 was well worth a review for New Zealand's internationally distributed magazine. Elke Fuglsang-Petersen wrote a comprehensive report including some great pictures from all over the world for Gliding International which first appeared in their November issue. All across the world OLC is being used as a tool to compare and evaluate XC-flights ...
Wednesday, 10. December
Der OLC im Dezember-Adler

Mit einem von Lothar Schwark hervorragend getexteten Artikel (mit TOP Bildern!) zum OLC Liga-Finale Anfang Oktober auf der Wasserkuppe zeigt man in Baden-Württemberg einmal mehr, welch' hohen Stellenwert die Arbeit des OLC auch im 'Ländle' genießt. Der Adler (er erschient mittlerweile im 71. Jahrgang!) ist seit eh' und je das hoch renommierte Bindeglied der im Baden-Württembergischen Luftfahrtverband organisierten Luftsportler, einmal zu ihren Dachverband und zum anderen aber auch untereinander ...
Monday, 08. December
Junior Challenge: Maximilian Dorsch fliegt 2015 den OLC-Discus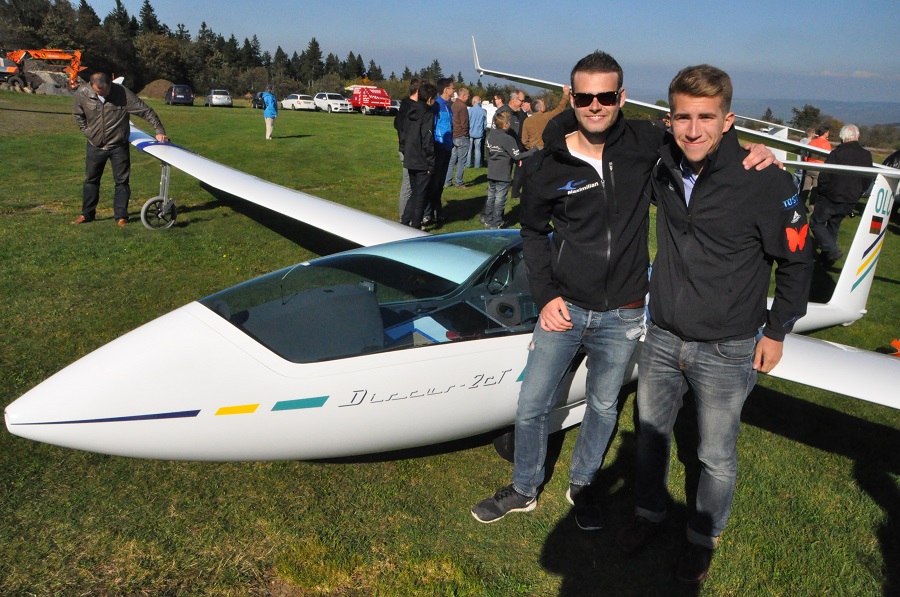 Maximilian Dorsch vom Aero-Club Bamberg hat eine steile Karriere hingelegt, vom Scheinerhalt im Jahr 2011 flog er sich innerhalb von nur drei Jahren in die Top 10 der Junioren in Deutschland. Dabei hat er eindrucksvoll bewiesen, dass dafür kein top-aktuelles Hightech-Material notwendig ist - alle seine Flüge bestreitete er mit einer LS 4. Mit seinem 1.066 Punkte-Flug im Juni (der erste 1000er von Bamberg überhaupt) ,erkämpfte er sich in der OLC Junior Challenge Platz 8 und landete damit in der engeren Auswahl für den OLC-Discus ...
Monday, 08. December
Action for Future – Adjustment of our humble Smiley contribution to 12€ per year

After a long and satisfying flight experience in a glider it is almost regular to upload our flight to the OLC, to compare us with all other pilots in the world. This does not only give a personal satisfaction but it supports the idea of soaring, too!
Also last season the OLC enjoyed increasing popularity. Almost 15.000 participants scored more than 115.000 flights
.
That´s a new OLC record. The more pilots share their achievements and experiences with others, the more exciting and attractive the OLC becomes, worldwide ...
Thursday, 04. December
MWP Himalaya Expedition lebt am 08. und 15. Dezember nochmals auf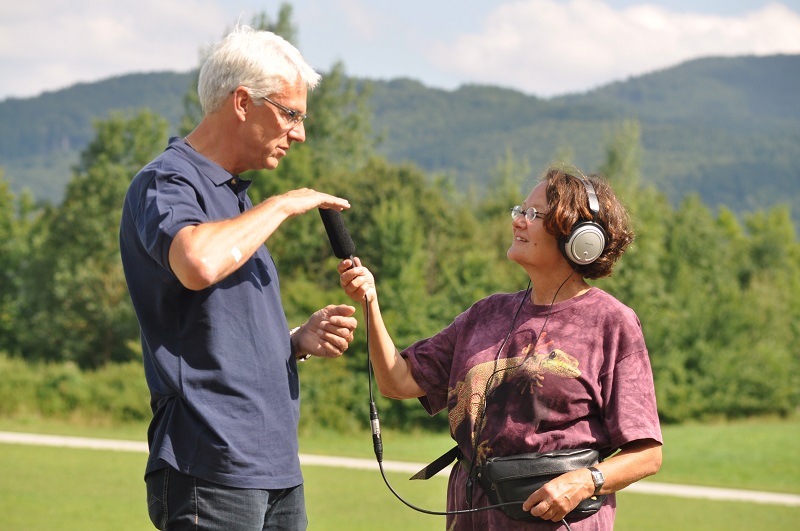 Segelflug und Forschung verbinden sich. Dies brachte die diesjährige OSTIV-Forschungsexpedition des Mountain Wave Projekt (MWP) in Nepal zum Ausdruck. Der erste Filmbeitrag (45') vom Rundfunk Berlin-Brandenburg (rbb) begleitet das Team mit seinen wissenschaftlichen Kooperationspartnern bei den technischen Vorbereitungen und Testflügen in den Alpen, der 10.000km langen abenteuerlichen Überführung des Forschungsflugzeuges über mehrere Kontinente sowie Klimazonen bis nach Nepal ...