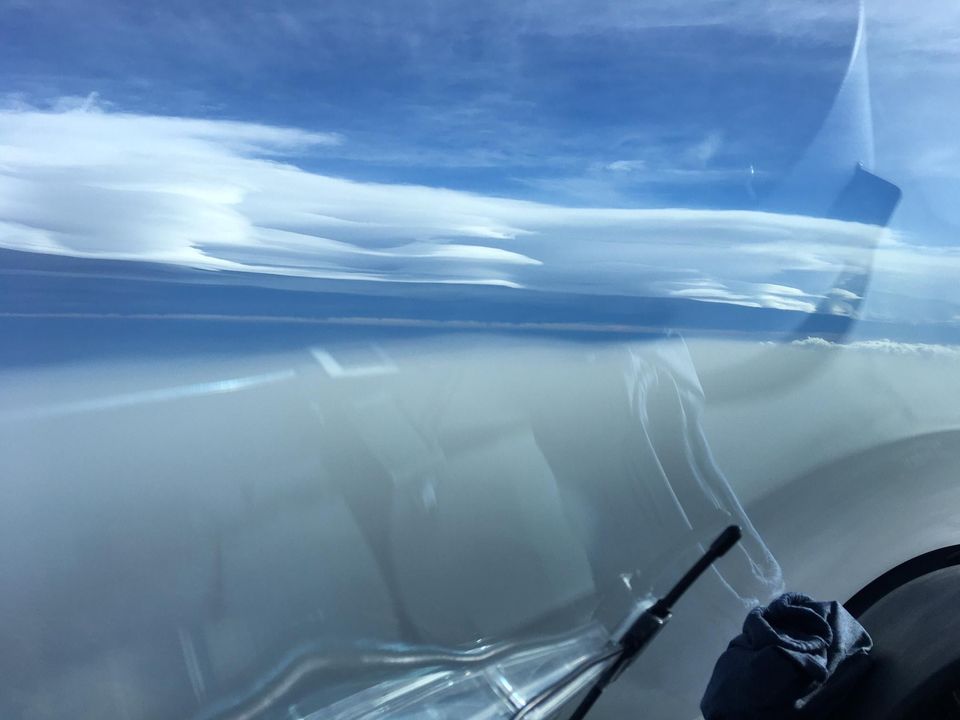 Zwar nicht über Nordafrika, aber dem Sand der Sahara, den die starke Südströmung in den letzten Tagen nach Europa getragen hat, konnte Robert Prat am Sonntag mit einer ASG 29E rund 1100 Kilometer erfliegen. Nach Start in Saint-Gaudens nutzte Prat die Leewellen der Pyrenäen für die Distanz zwischen Atlantik und Mittelmeer. Den größten Teil des Flugs verbrachte er in rund 5000 Metern Höhe über der Staubglocke. Mehr über den schnellen Flug mit 150 km/h D
urchschnittsgeschwindigkeit im Online Contest.
Not over North Africa, but the sand of the Sahara, which the strong southern current has carried to Europe in the last few days, Robert Prat was able to fly around 1,100 kilometers with an ASG 29E on Sunday. After starting in Saint-Gaudens the French pilot used the lee waves of the Pyrenees for the distance between the Atlantic and the Mediterranean. He spent most of the flight at around 5000 meters above the dust cover. More about the fast flight at 150 kph average speed in the
online contest
.