Friday, 19. March 2021 Flying with the Youngsters translate news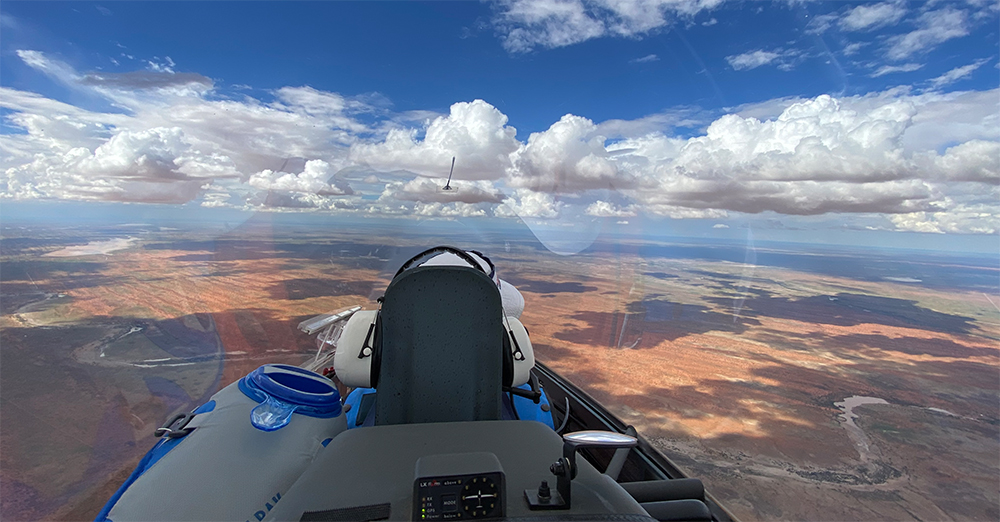 In der kommenden Saison heißt es in Bitterwasser wieder: Nicht von den Alten lernen, sondern von den Jungen! Im Programm "Flying with the Youngsters" geben die Junioren, die durch die Schule der 1000-km-Trainingscamps von Wilfried Großkinsky gegangen sind, ihr Wissen auf Doppelsitzerflügen weiter.
Wer überhaupt erst einmal Namibia kennenlernen will, der kann dafür jetzt einen dieser jungen Experten anheuern, die sich bereits große Namibia- und Langstreckenerfahrung erworben haben. Deren Coaching-Angebot richtet sich auch an erfahrene Streckenflieger, die noch das Fine Tuning für die großen Strecken brauchen, das i-Tüpfelchen für den großen Erfolg. Das Angebot richtet sich auch an jene, die ohne große Leistungsambitionen den Flugspaß über der Kalahari suchen. Ihnen bietet "Flying with the Youngsters" das betreute Fliegen für stressfreien Fluggenuss. Und für alle, die nur noch mit LAPL-Medical unterwegs sind oder sich keinem Englisch-Sprachtest mehr unterziehen wollen, für die wird Namibia mit "Flying with the Youngsters" wieder möglich.
Bei dem professionellen Coaching geht es um das Kennenlernen der Landschaft, das Verfeinern des handwerklichen Fliegens und die richtige Taktik für schnelle und weite Flüge mit dem optimalen Zeitmanagement für die Endanflüge. Im Zentrum der meteorologischen Navigation stehen die Wolkenbeobachtung, das Auffinden von tragenden Linien und Konvergenzen, überhaupt die permanente Wetterbeobachtung und Analyse der Entwicklung. Am Ende kann dann das 1000er im Alleinflug stehen.
Für das Programm stehen in Bitterwasser ein bis zwei Arcus M zur Verfügung. Interesse? Reservierungen und die Vermittlung der Junior-Trainer übernimmt Rainer Hog (hog@bitterwasser.com). Unter fwty.de bewirbt eine eigene Website das Programm.