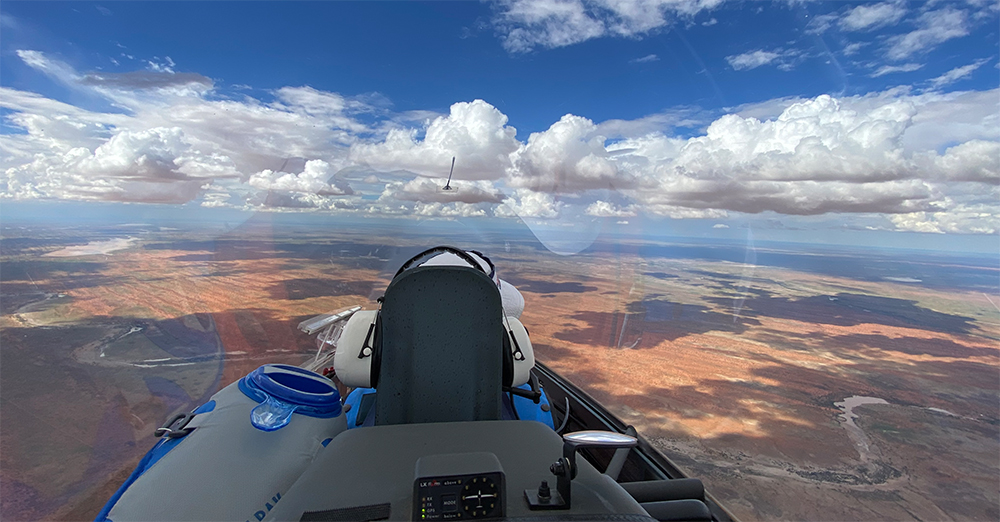 In the coming season the motto in Bitterwasser will be again: Don't learn from the old, but from the young! In the "Flying with the Youngsters" program, the juniors who have gone through Wilfried Großkinsky's 1000 k training camps pass on their experience on double-seater flights.
If you want to get to know Namibia at all, you can now hire one of these young experts who have already gained extensive Namibia and long-distance experience. Their coaching offer is also aimed at experienced cross-country pilots who still need fine tuning for the big distances. The offer is also aimed at those who are looking for fun flying over the Kalahari without great performance ambitions. "Flying with the Youngsters" offers them supervised flying for stress-free flight enjoyment. And for everyone from Europe who only travels with LAPL-Medical or doesn't want to take an English language test anymore, Namibia becomes possible again with "Flying with the Youngsters".
The professional coaching is about getting to know the landscape, refining manual flying and the right tactics for fast and long flights with optimal time management for the final glides. The focus of meteorological navigation is cloud observation, the finding of lines and convergences, and in general the permanent weather observation and analysis of the development. In the end the 1000 k flight with an empty backseat might be possible.
One or two Arcus M are available in Bitterwasser for the program. Interested? Rainer Hog (hog@bitterwasser.com) will take care of reservations and the placement of junior trainers. The program is advertised on its own website at fwty.de.