Der Experten-Tip: Kiripotib (Namibia)

Thursday, 03. June 2021 translate news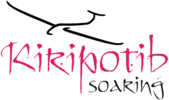 Für alle denen die Europäische Saison zu kurz ist, und für die die Einschränkungen durch die Covid-Pandemie schon zu lange dauern, gibt es eine gute Nachricht: Im Segelflugzentrum Kiripotib geht es ab Ende Oktober 2021 wieder so richtig zur Sache!
8 Arcus (davon ein Arcus 2.0), 4 Ventus 3M und 1 Antares 23E werden helfen Träume umzusetzen. Egal ob Rekordversuch, der Vergleich im OLC, oder einfach Namibia aus der Luft genießen – man bemüht sich um die optimalen Rahmenbedingungen.
Auch unser Intensivlehrgang "Flying with the Champions" findet wieder statt, die erste Woche vom 30.10. bis 05.11.2021, die zweite Woche vom 06. bis 12.11.2021. Hier gibt es allerdings nur noch Plätze auf der Warteliste, für den Fall einer kurzfristigen Absage eines Teilnehmers.
Gestartet wird nach der Zwangspause im letzten Winter mit neuem Elan in die nächste Namibia-Saison. Wenn die Lust geweckt ist, kontaktiert doch einfach das Kiripotib-Soaring unter: info@kiripotib-soaring.com
Man freut sich auf Euch und auf viele neue spektakuläre Erlebnisse über der Kalahari!
Das Kiripotib-Soaring Team