The expert tip: Kiripotib (Namibia)

Thursday, 03. June 2021 translate news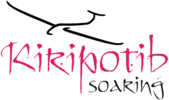 For all amongst you finding the European season too short, and for those who perceive the duration of restrictions due to the Covid-pandemic as too long, we have good news: by end of October 2021, we are planning flight operations in Kiripotib better than ever!
8 Arcus (one of them an Arcus 2.0), 4 Ventus 3M and 1 Antares 23E will support you in realizing your dreams. Regardless if you're aiming for new records, for competition in the OLC, or just for enjoying Namibia from above – we strive to set the optimum framework.
Also our intensive course "Flying with the Champions" takes place again, first week from 30.10. until 05.11.2021, second week from 06. till 12.11.2021. For this event though we can only note your name in a waiting list, in case someone cancels on short notice.
After the compulsory break last winter, we are starting with renewed vigour into the next Namibia-season, if you feel like it just contact us at: info@kiripotib-soaring.com
We are looking forward to you and to a lot of spectacular adventures in the Kalahari skies!
The Kiripotib-Soaring Team